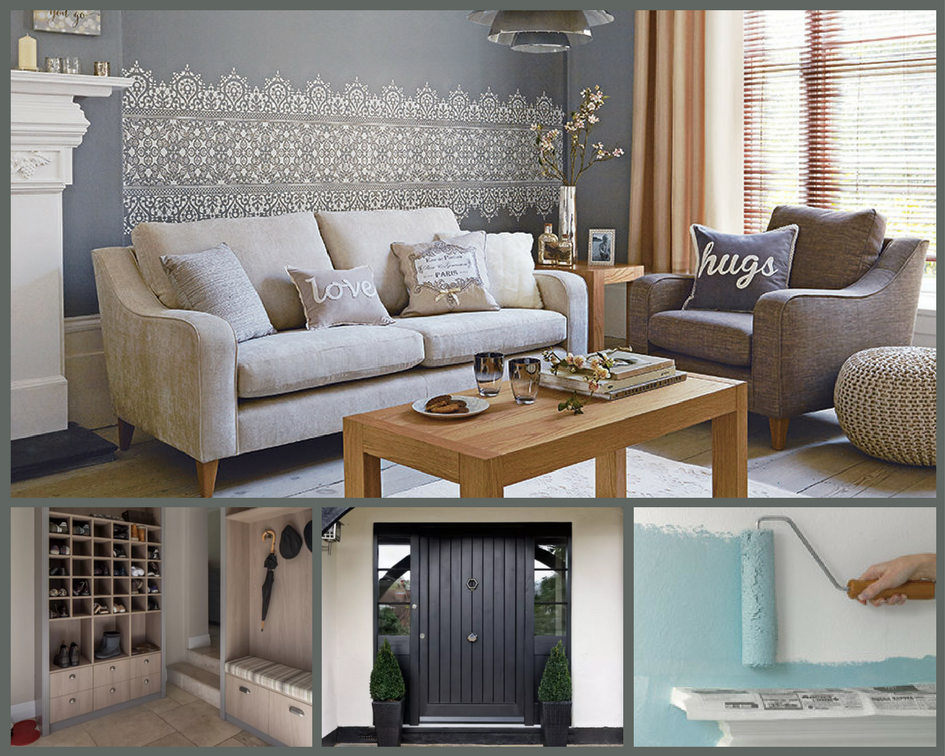 First impressions
Most buyers form their first impressions of a house within seconds of walking through the door. Spend time tidying up the outside of the house - plant flowers, trim bushes, weed, repaint the front door and if you have a path make sure it is swept clean and looks tidy, replace the worn-out door mat so prospective buyers aren't put off before they've even walked through the front door. 
De-clutter
Potential buyers need to imagine themselves living in your house. Make beds; put things you don't really use on a daily basis into the attic or storage, clear children's toys away in storage boxes. Large pieces of furniture should also go into storage; this will make rooms feel much bigger. Focus on the hallway - clear away coats/clutter; in the bathroom hide all your products; in the kitchen clear the work surfaces of cups, washing up, appliances, jars, etc and replace any ragged tea towels and remove smelly bins.
Freshen up
Giving your walls a fresh lick of neutral paint will make your home seem lighter and bigger. It will enable the viewers to easily imagine more how they would adapt the rooms to their needs.
Try not to smoke in your property or allow pet smells to linger. Spring clean your house all the way through this will leave it smelling fresh, don't just cover them up, fix the source of the smell. Clear drains, wash bins, open windows and air the kitchen from old cooking smells.
Tips
Wall mirrors make a room look much bigger and lighter. Consider putting some up, especially in smaller rooms or hallways.  A few bits of colour, few well-chosen soft furnishings can make a property feel more stylish and individual. Add selective items i.e. a large vase, lampshades, candlesticks, artwork can all help to stage your home for perspective buyers.
Maintenance
Make necessary any minor repairs – holes in walls, broken door knobs, cracked tiles, torn or threadbare carpets. Many buyers want to move in without making changes, so it's good to allow for this.
Lifestyle Setting
Some buyers are looking for a lifestyle as much as a home. Setting the table with a simple white dinner set and some pretty napkins, for example, can help people imagine living in your home.  Make sure the windows are cleaned and dressed with blinds or curtains as naked windows make a place feel impersonal and run down. Buy some cheap ones if necessary. Plants and flowers bring colour, life and light to a room and also smell delicious. So does that fruit bowl on your kitchen counter.
Good Agent
Finally, instruct a good local Estate Agent (GeorgeJames Properties) it's our job to know what things to say and what to highlight.