1. Cut back plants and shrubs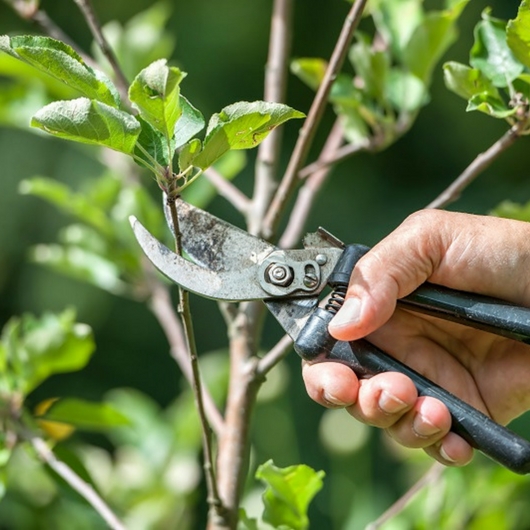 Whether you're completely landscaping your garden or you just want to replant some borders, it's important to know what's there already and what space you have to work with. By cutting back shrubs, weeding and removing dead foliage you'll get a better idea of the space and what plants can be lifted, transplanted or divided to help you save money on new plants. 
2. Tidy up the lawn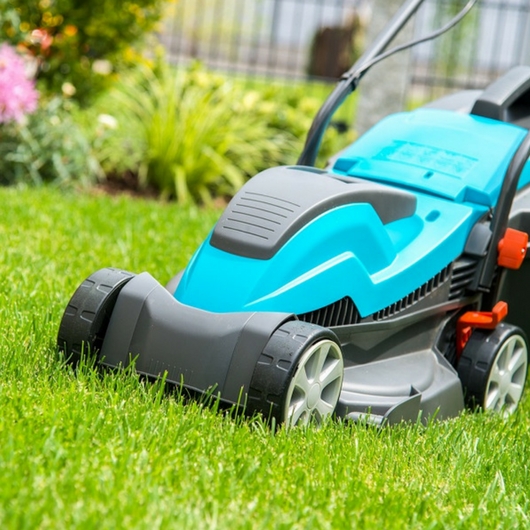 Keeping your lawn trimmed and neat will instantly boost the appeal of your garden. If you haven't been able to mow the lawn in a couple of weeks remember to adjust the setting of your mower to cut slightly higher than usual and then gradually lower the cut in the following weeks, this will help avoid those brown patches and stop the mower clogging up. Also, if you don't own a pair of lawn shears then consider investing in one - they're great for giving the edges of your lawn a crisp, smart finish. 
 3. Patio maintenance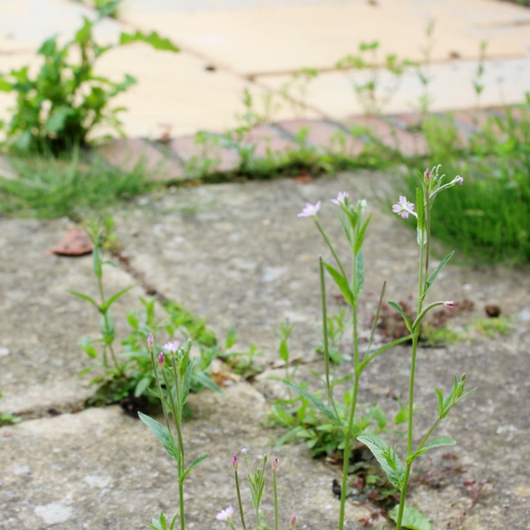 Most gardens now tend to offer a patio seating area so it's important to keep on top of the maintenance to keep it looking clean and tidy. Remove weeds, pressure wash and re-grout if needed. If you have decking which is becoming green and slippery, pressure wash it, brush on a cleaning solution, wash off the solution and reseal the wood when dry. If left too long without maintenance decking will start to rot which can put off potential buyers.
4. Paint fences/sheds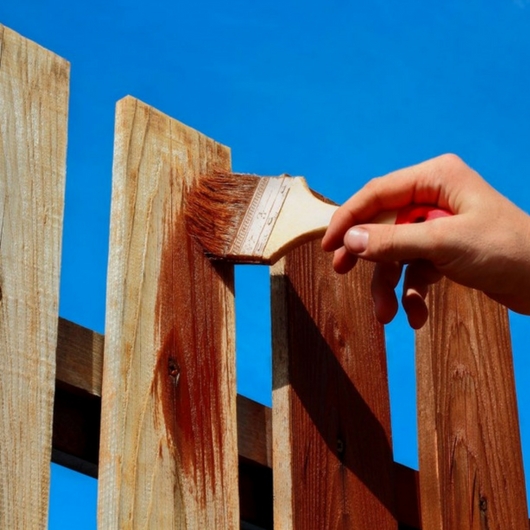 Painting the fences and sheds will help give your garden a finished look. Nowadays there are a range of colours to choose from, however we would recommend sticking to a traditional colour.
5. Pot plants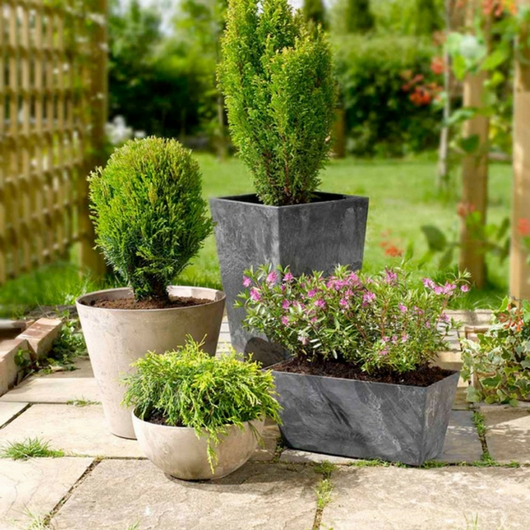 Pot plants are a great way of introducing some colour to a patio or decked area. The larger ceramic pots can be quite expensive however you can find some equally good plastic stone effect pots at a fraction of the price. If you haven't got a huge amount of space then consider using square pots instead of round ones, these can be grouped together neatly without wasting too much space.
6. The front garden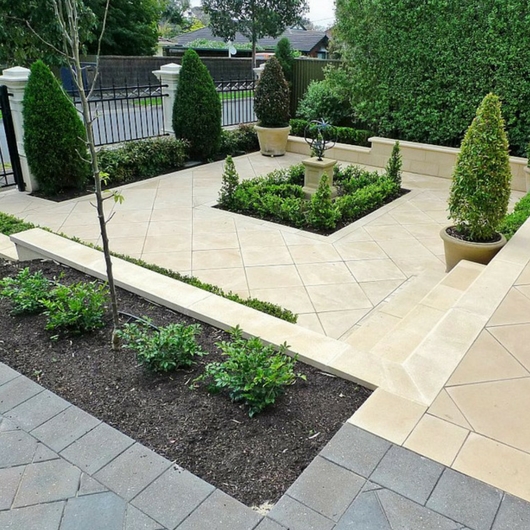 Many of us don't tend to spend a huge amount of time in the front garden so it's worth trying to keep this space as low maintenance as possible. Consider laying it to gravel or slate chippings with a few low maintenance plants dotted through such as heather, lavender or any the alpine plants. You can also use some potted plants here but it's important to keep them watered. Finally, using box heading to enclose the space will give help give it a welcoming but refined look.
7. Plants for different aspects
No matter what aspect your garden faces, if you pick the right plant it will thrive. Here's a guide to what plants are suitable for North, South, East or West facing gardens.
South Facing
Echinacea
Asteraceae family (Daisies)
Lilies
Iris
Erysimum cheiri (Wallflowers)
Eryngium
Salvia
Verbascum
North Facing
Hostas
Ferns
Dicentra
Vinca major
Viburnum
Erythronium (Dog tooth violet)
Begonia
Primula vulgaris
Aquilegia vulgaris
East and West Facing
For East and West facing gardens you're not constrained to what plants you can use as you're going to get a mix of light and shade anyway. The advice here would be to choose plants carefully for parts of the garden that feature more heavily in shade or full sun. Also, don't forget that any structures will create shade even in a South facing garden.